A few years ago, while on the flight back from the UK on a family visit, I picked up a copy of Songlines magazine. Running through the ever-so-slightly presumable palette of world music on the sampler CD included while doing the dishes back in Mannheim, my ears perked up on a particular track. 
It had lines emanating from a Sarod that resonated with the unmistakable drone of Bengal, complemented with pristine drumming of a master obviously steeped deep in the tradition of European jazz but also Indian Talas. Brought together with the vibey production values of what distinctly sounded like London to me. 
Three of the locations my formative years revolved around in one soulful, streamlined blend. I had to dry those hands off asap and look up how the hell someone had found out about what was sounding to me like the story of my childhood. 
Circle Of Sound has been one of my favourite UK bands since then. And turned out both Soumik Dutta (who I ran into later that year at a festival in New Delhi we were both playing at) and Bernhard Schimpelsberger were my facebook friends the whole time. 
On a London-Leicestershire drive en-route one of his solo gigs a couple of years later where he very kindly invited me to tag along, Bernhard and I met for the first time in the flesh as well. An opportunity where I wasted no time in making it amply clear of how I was pretty positive that working on music together was something I considered a pretty brilliant idea. 
So when he told me about the Rhythm Diaries project and asked if I'd like to be included on the roster of artists he'd collaborate with on this mammoth multi-city European tour earlier this year, there wasn't a lot of hesitation involved in jumping aboard. 
Fast forward a few weeks we met up in London to exchange ideas and play a couple of concerts one of which featured the amazing Tabla Groovemeister Aref Durvesh (Sting, Joss Stone, Jeff Beck)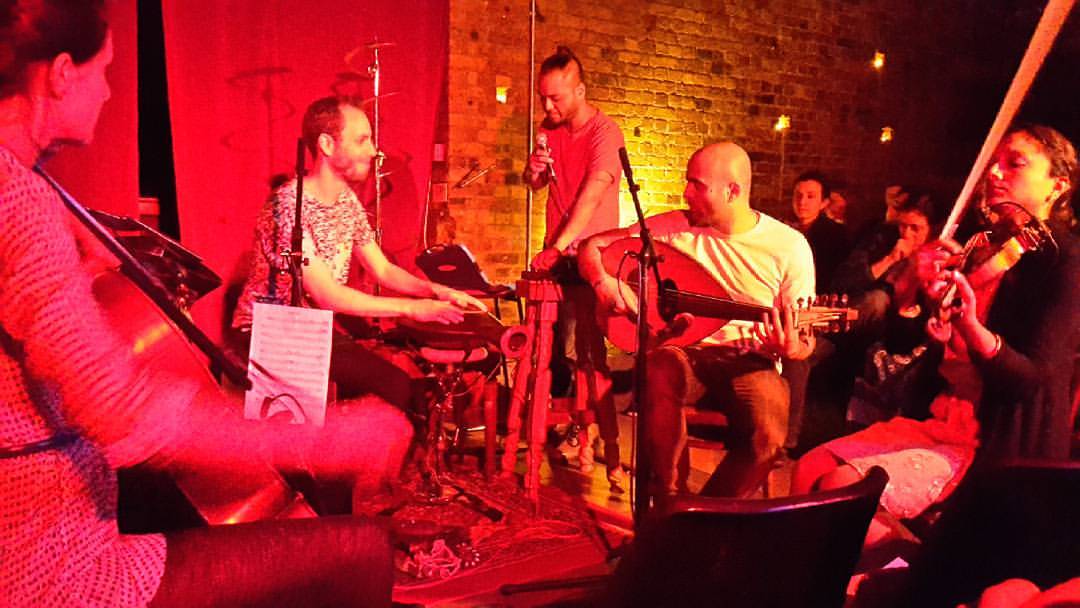 (Photo: Valerie Ketter)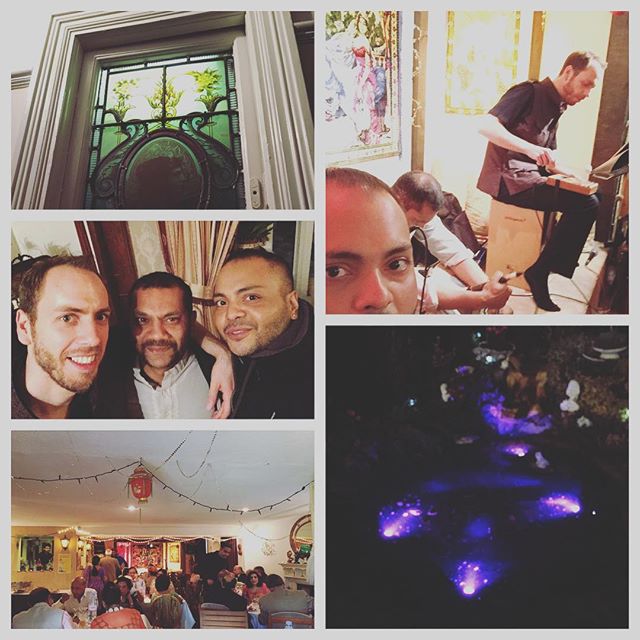 (Photo : tlmazumdar @ instagram)

A lot of skyping and filesharing later, Bernhard and I did an artist-in-residence program in co-operation with the 
Pop-Akademie BW where we locked ourselves up for a week in the rehearsal-Studio and worked on music we presented at a final concert after a workshop earlier the same day. 
To say the experience was intense would be slightly understated. Common ground can be trickier than one thinks, as we both found out, albeit in the best of, even if not uncomplicated ways. 
The biggest bond we both share is an artistic profile that messes with stereo-typical perceptions of how 'European' and 'Indian' musicians are supposed to sound like. Bernhard plays Tabla on drums. i#m an ex Jazz-Pianist turned experimental Singer-Songwriter/Producer. 
He complained about how my favourite cheese is stinking up the kitchen. I complained about how he's always eating too much spicy fried food. 
But most importantly we also realised that we share the common aversion to playing the roles expected of people whose instruments usually associated with the context of a 'Side-man'. 

This was not a collaboration between two instrumentalists, but between two musical universes.

Join Bernhard for the rest of this exciting journey at the links above.